The realisation of a PCD project
The illustration below does represent the main tasks of a project realisation related to the products of Saia-Burgess Controls AG.
Since we are focussed on supporting our customers in an optimal way, we provide specific support for every single task to be done by the customer.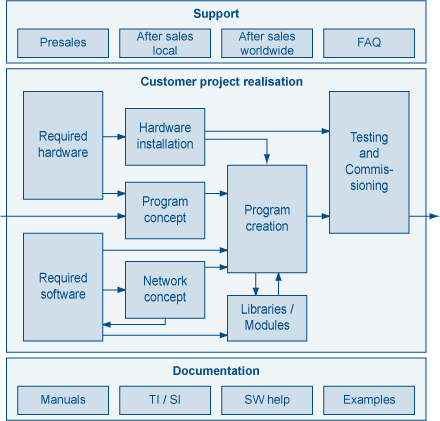 The central part of this illustration consists of the different tasks that are to be realized during a project realisation. This realisation bases on the solid documentation of the products of Saia-Burgess Controls AG.
The strong and free of charge support possibilities will cover any Saia PCD® Classic related question left open by the available documentation.
The FAQ (Frequently Asked Questions) is intended as first place to look at if something PCD related does cause problems.