How to configure the ethernet RIO PCD3.T660 without knowing its current IP address
FAQ #101290
You can use SBC Webconnect to get access to the configuration webpage of a ethernet RIO.
If you don't know the IP address of the ethernet RIO in front of you you aren't able to get on its webpage and configure the desired IP address.

Solution:
Start SBC Webconnect.
Start an internet browser and go to the address localhost. Following page will appear where you click on 'Add station':




Now enter the data exactly as shown below and click 'save':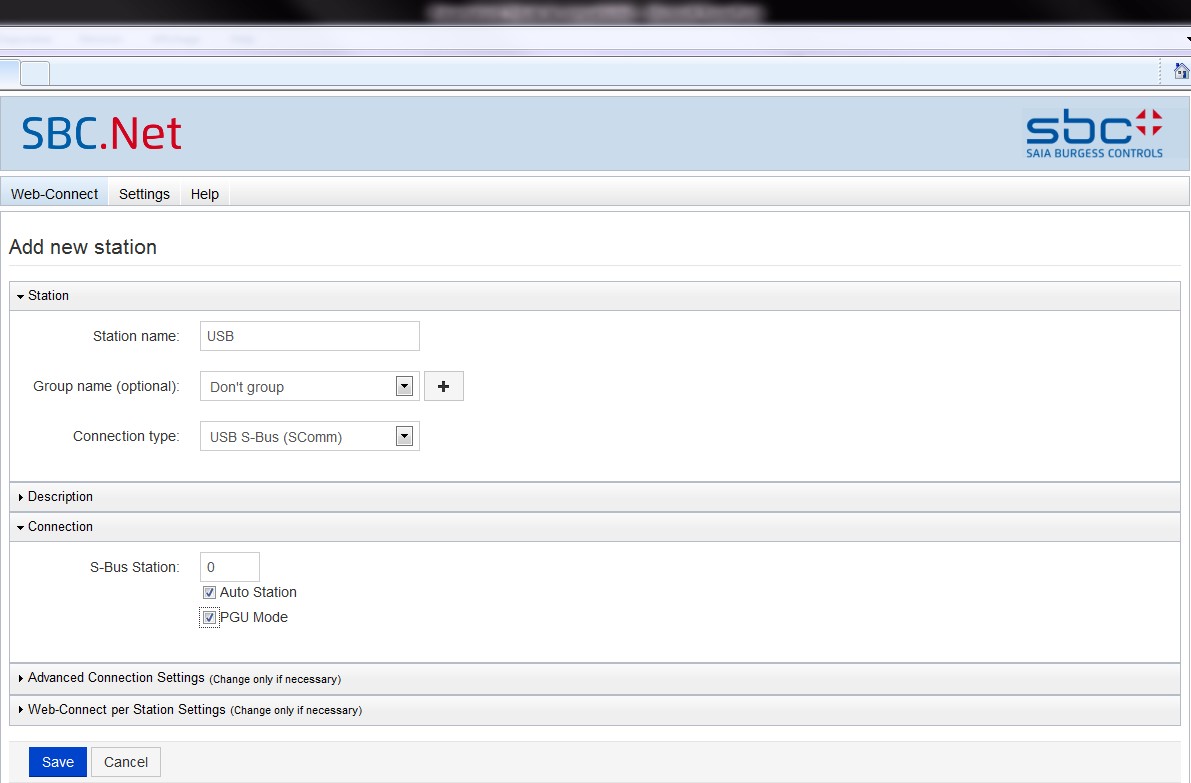 Back in the main screen of webconnect you can see the newly created entry:




Hook up the RIO with a USB cable to the PC and click on 'usb'. The configuration webpage of the RIO will be shown.


Last update: 28.05.2015 05:21
First release: 02.09.2009 11:53
Views: 3471