Why is the webpage not displayed? Class not found exception
FAQ #101230
Webpage doesn't get displayed at all when selecting an incorrect "base ppo name" in the trend macro.
Problem:
When trying to open the webproject the java applet is not loaded and the error message in the Java console is:
java.lang.ClassNotFoundException: IMasterSaia5_xx_yy.class.

Possible Reasons:
Wrong "Base PPO Name" selected.

Solution:
You have to enter the symbol name of the "Data DB" output of the "HD Init" F-Box.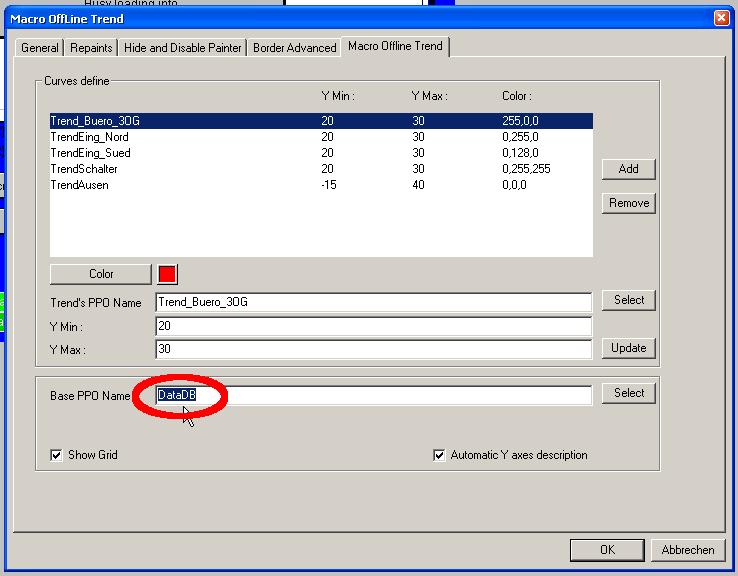 Categories
S-Web Technology
Last update: 31.05.2015 00:16
First release: 08.06.2009 09:56
Views: 1764