Web-Editor8, why the content of the Container variable is not displayed on the web-browser or the MB-display?
FAQ #101925
If on the Web-Editor8 a container variable is copied from the Web-Editor8 help file with copy paste in to the Web-editor8 painter, then it's possible that not only the name of the variable is copied but also an invisible 'CR''LF' character.
In such a case, the container variable name does not correspond to the required name and the special action of this container variable is not performed.
Example with the container variable 'MB_InactivityCounter'
Copy form the Web-Editor8 file




Paste in the Web-Editor8 painter.




How to find out such variables?
Open the wvar file and check the 'internal variables' Tab.
The line of a variable which does have a at the end of the name is shown as a double size line.
Means that on the first line the name of the variable is shown and on the second line empty line is shown.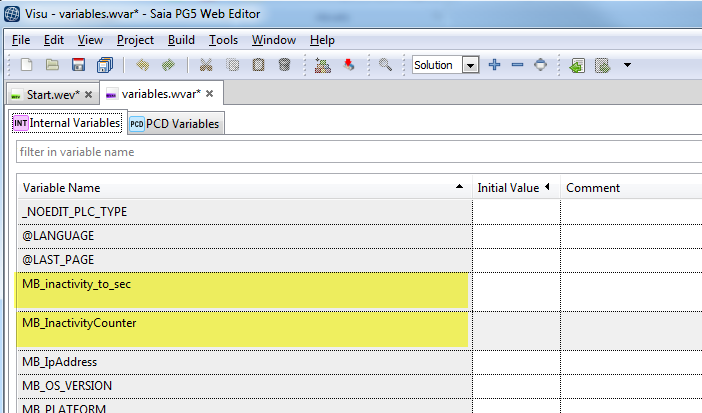 How to solve the problem?
On the wvar file do click with the right mouse key to the concerned variable and select rename.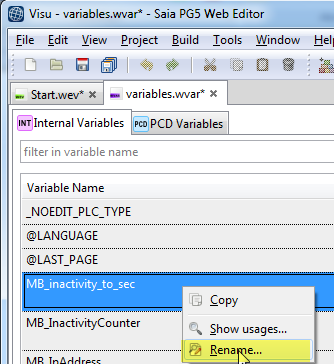 On the next window put the cursor at the end of the variable name and press the Backspace button of your keyboard (the invisible will be deleted) and on the next step select all places where the variable should be replaced.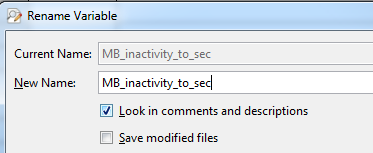 After the update the new and the old variable are shown in the wvar file and after clicking to the update button only the variable without is shown on the screen.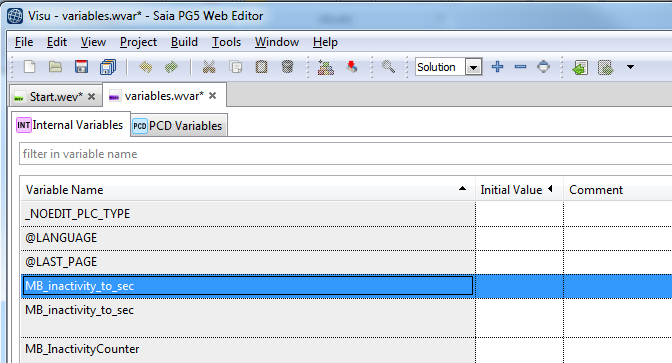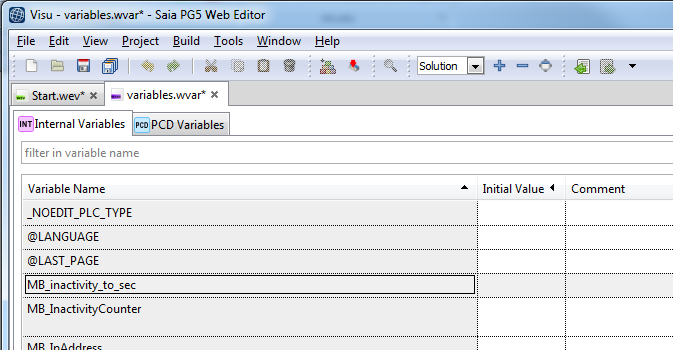 Categories
PCS1
S-Web Technology
Web Editor8
Last update: 29.05.2015 04:23
First release: 24.10.2014 15:06
Views: 115